Experience the Ultimate in Luxury Bedding with Serene Life
OEKO-TEX® STANDARD 100 CERTIFIED

Serene Life NZ offers 25 Momme, 6A Strand 100% Pure Mulberry silk Pillowcase, Pillows, Silk blend pillows, Duvets and Wondersheet with innovative SKIN+ Technology
New Zealand Owned
#Support local
Customers Love Us!
#Shop With Us
Free Shipping Nation Wide
#Fast Shipping
Exquisite Quality
#Artisanal Luxury
Create a Serene Atmosphere with Premium Bedroom Additions
Premium Bedding Additions for a Tranquil Night

This is a great duvet which keeps me warm but not too hot like other duvets. It is light yet cosy and easy to make the bed in a protective duvet cover. Luxurious and worth the price. I would recommend the winter weight.
Dianne S
On 100% Mulberry Silk Duvet
I recently purchased these sheets and I am so impressed with the quality. They feel soft and luxurious to the touch, and the packaging is absolutely stunning. The sheets feel natural and cool, which has helped me sleep better at night...
Samantha J
On Cotton Bed Sheet Set
I recently purchased this luxury silk duvet and it has exceeded my expectations. The duvet is incredibly soft and smooth, and it feels so luxurious against my skin. The duvet also provides the perfect amount of warmth, keeping me cozy throughout the night.
Tania W
On 100% Mulberry Silk Duvet
Such fast delivery, and I love my new pillowcase, it's luxurious and so comfortable.
Robin
On Mulberry Silk Pillow Cases
I was hesitant to spend so much on pillow cases, but these were worth every penny. They feel so luxurious.
Olivia C
On Mulberry Silk Pillow Cases
The silk pillow cases from Serenelife are absolutely amazing. They arrived quickly and are so beautiful.
Mia S
On Mulberry Silk Pillow Cases
I'm so glad I made this purchase and I would definitely recommend it to anyone looking for a high-quality duvet.
Sarah J
On 100% Mulberry Silk Duvet
What is it about Silk?
Who knew that old practices would be the finest answer to the best beauty...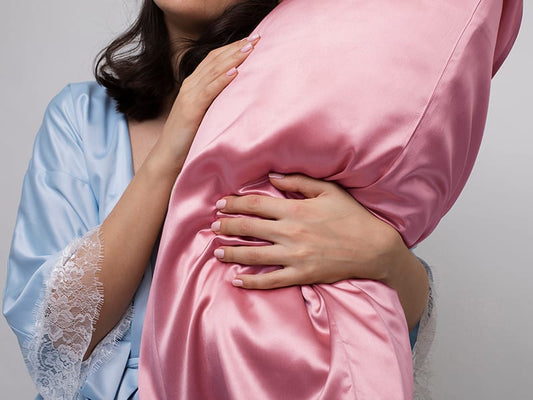 Why Choose Silk?
Naturally Hypoallergenic Silk contains 18 amino acids and one of these is sericin. Sericin is...